On the occasion of National Science Day, Jampot Photonics team was invited by Global Academy of Technology, Bangalore to deliver two day Hands on workshop on Optics-Opto-Electronics. The workshop started with session on "Sir C. V. Raman's contribution to Science and Research" and followed by some interesting optics experiments like Refractive Index measurement, Periscope building, Spectroscope, Kaleidoscope and LED infinity well.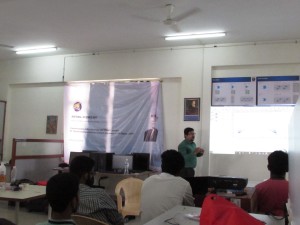 On Second Day participants completed the Opto-Electronics experiments like Dark Detection circuit, LED driver circuit, Motor driving circuit  and Obstacle detection robot.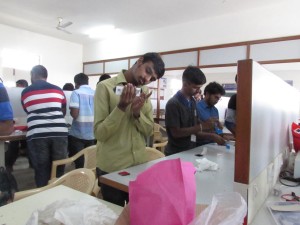 During the workshop students also got exposed to the Photonics and Photonics Integrated Circuit Technology & its Application. Mr. Ankush Shingade introduced students to the Photonics: Next Generation Technology. Mr. Amit Pisal demonstrated the Photonic Integrated circuit design flow on PhoeniX Software.